Products
Excellence in Solid Tyres
Our Products
Yamato Products
Yamato solid tyres are characterized by its unique tread design, together with its formula of special natural rubber compounds with heat, cut and abrasion resistance attributes. Our range of solid tyres offer remarkable quality and great value.
In addition, Yamato solid tyres are specially designed for high dynamic stability, high abrasion, cut resistance and also offer low rolling reluctance, maximizing the energy efficiency. High versatility and significant load carrying capacity has enabled these solid tyres to be used in many applications while they can be easily mounted and dismounted as well.
Yamato Solid Tyres can be used in Forklifts, Skid steers, warehouse equipment, port trailers, ground support equipment & other material handling equipment. We can offer you a wide range of specialty compounds for your specific needs. These include,
for heat resistance – smelter / foundry / furnaces plants
for oil resistance – oil / petro plants
cut resistance – glass / steel plants / scrap yards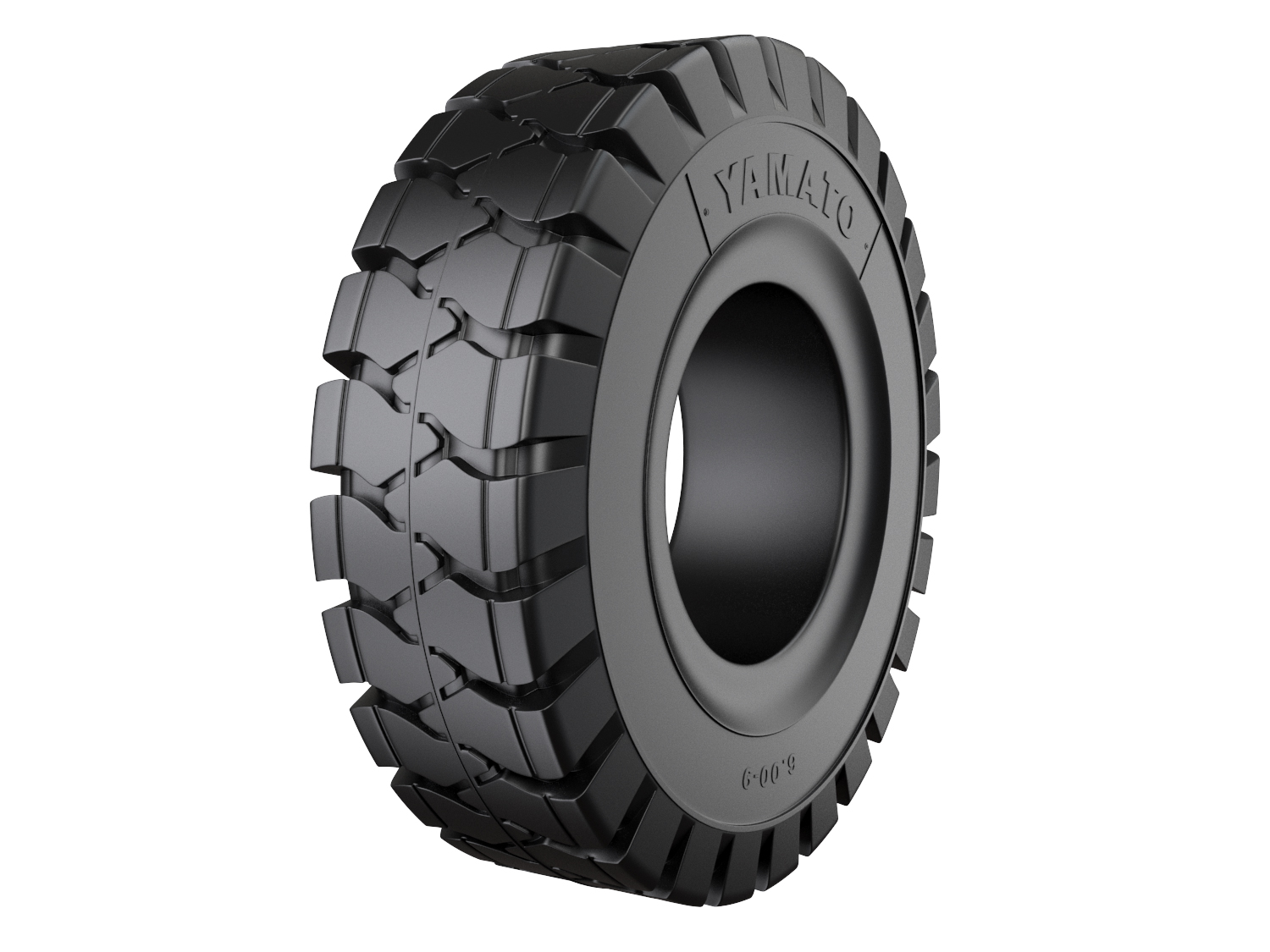 Learn more about our solid tyre specifications, sizing and more!